Seven Types of Sandals That Never Go Out of Style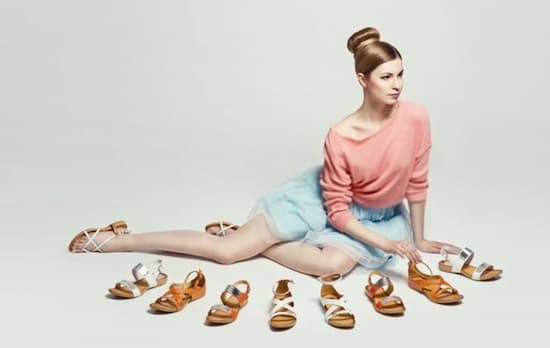 What item will round out your sophisticated look? Sandals are unquestionably a great piece of footwear. This type of clothing is timeless and appropriate for any occasion and season.
Because they have less than two inches of heel, most sandals are called flats and use pliable materials like leather, suede, or fabric. A strap that runs over the forefoot and across the ankle on foot.
So, if you like flats, you should know which ones you can wear at any time and on any day. Prepare your checklist, and let us begin.
1. Jelly Sandals
This type of sandal is a must-have and technically appropriate for every summer. Jelly sandals come from rubber-like materials that are both flexible and waterproof. These shoes are lightweight and easy to clean.
You can wear these shoes with any clothing style, whether casual or street style. It comes with basic tees and shorts and is easy to transport anywhere.
2. Gladiator Sandals
Gladiator sandals are another versatile style. It is an iconic type of footwear that you can wear with any clothing fashion. This style has a classic design that goes well with casual shorts and a tank top.
It has multiple straps that are simple to slip on and can secure your footwear. Wearing one gives you a vibrant vibe with a sexy and feminine appeal.
3. Thong Sandals
Thongs have a simple styling on their feature with thin leather or another material piece between the toes and connect to the sole. Thongs are stretchy and lack threaded inserts.
Both men and women enjoy wearing these practical sandals, especially in the summer. The best way to style this footwear is with a pair of jeans and a classy top. It is also breathable, and you can slip your feet into it like regular slippers.
4. Boho Sandals
Boho sandals are another option for traditional and classic footwear. If Gladiator is not available, try wearing Boho, and you will be able to get the best outfit that you desire.
The holes in the straps make them amazingly comfortable and ideal for walking around. Furthermore, the iconic leather straps or bling add to the product's sophistication. This one is ideal for parties or any occasion that calls for elegance.
Boho Sandals can make any casual outfit look fantastic. It looks best with a Boho dress, a long skirt, or just the basic shorts and top combo.
5. Platform Sandals
The platform type is another iconic wearable that you should have in your closet. This sandal is chunkier and makes you appear taller than other flats.
This style never goes out of style, and makers frequently redesign it to make it more marketable like those that you can see on most fashion shows. Wearing this type is ideal, especially if you want to add height to your stature. It has a wider strap than classic sandals.
Furthermore, it is beneficial when walking on a long sidewalk on hot days because of its thick heels. You better stock up on this one.
6. Slide Sandals
Slides are the most common sandals in every girl's wardrobe. This type of sandal is ideal for wearing and best paired with anything you like. It is simple to put on because you slip it on, ready to go.
There are numerous designs of slide sandals available from the marketplace's innumerable sellers. You can find the cheapest up to the most expensive item. Furthermore, large luxury brands such as Christian Dior even introduce their version of the flats in their luxury collection.
This branding demonstrates that slides will perfectly complement your desired look, whatever styling you prefer.
7. Crocs Sandals
Crocs sandals are another option that is highly convenient to use. You do not need any strapping; slip your feet on it and be ready to go.
The sandals' iconic feature is a closed type with jibbitz, making the style a certified icon. It is also simple to complement your street style.
The Bottomline
Sandals are a must-have item for any girl's wardrobe. Because of its features and convenience in complementing your daily outfit, this footwear never goes out of style. So, when in doubt about what to wear for the day, stick to these simple flats.